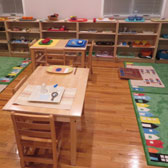 Montessori A Great Beginning

Your child deserves a great beginning!
CONTACT US

31 Cherrywood Drive
East Northport, NY 11731
631-368-0672
isulima@montessori-agb.com

School Hours:
Monday thru Friday
9:00AM to 3:00PM

Extended hours are available.

We follow the Commack School District calendar.

We provide healthy, nutritious hot lunches and morning and afternoon snacks.

Give us a call and schedule a tour of the facility.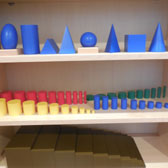 Montessori A Great Beginning is located in a beautiful and safe area of East Northport, New York, in the Commack School District. We are a private Montessori preschool, licensed by
the NYS Office of Children and Family Services, that provides educational child care. Our curriculum utilizes the Montessori Method and incorporates STEM (Science, Technology, Engineering, and Mathematics) activities.